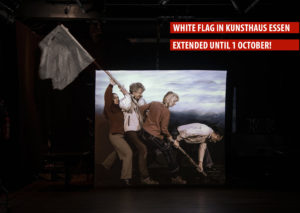 THE WHITE FLAG EXHIBITION DATES in Kunsthaus Essen are EXTENDED
until 1 October 2023.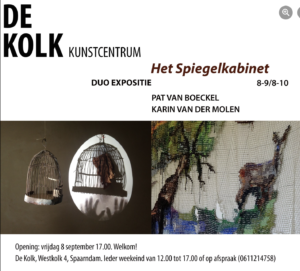 8 Oktober finissage van Het Spiegelkabinet in het kerkje van Spaarndam,
vanaf 15 uur presentatie van videobeelden van ons werk uit de afgelopen 30 jaar.
Met soep toe.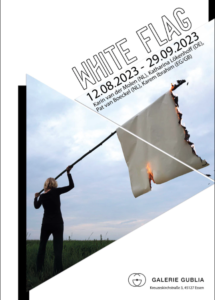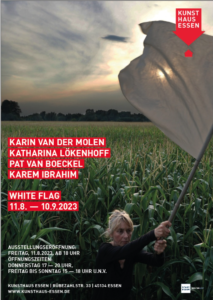 White Flag Art Project
Exhibitions from 6 August 2023 until 15 January 2024 in
Kunsthaus Essen, Gublia Gallery, Essen, Germany and
ARD artspace Cairo, Egypt.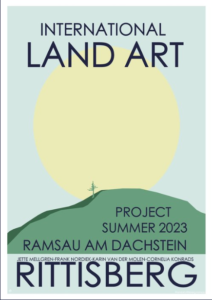 My sculpture Unterschlupf is part of Land art Rittisberg.
Ramsau am Dachstein, Austria.
31 May- 12 June (15 October 2023) The Nest of the Cuckatoo –
my sculpture for East Side Story (a multi media theater show in Herinneringskamp Westerbork,
The Netherlands)


Voor het Moluks-Nederlandse theater Aan de andere kant
maakte ik in een groot beeld als thuishaven voor herinnerings-
voorwerpen uit Kamp Schattenberg.
Te zien tot 15 oktober in De Nieuwe Kolk, Assen
3 June-22 July Cafka Biennial, Kitchener, Canada
with Zest Artist Collective